Women's Vests You Can Fashionably Wear This Fall
Compared to what you get from a sleeveless garment, vests provide tons of warmth because they keep your core insulated. If you have tried one on or own one, you'll know that toasty feeling it gives you. Though your mom's vest was not stylish and more functional, the vest options on the market today check off both boxes and more. No matter what vest you want, you'll get endless options, whether you prefer an insulated quilted vest for your every morning runs or a fashion-forward puffer vest. Below are the best women's vests you can fashionably wear this fall and winter.
Comes in handy, this beige puffer vest is an excellent choice when you're looking for something that matches all your outfits. Drawstrings on the front that help cinch in the vest to your body, while the oversize, padded style gives this vest that fashion-forward touch.
This down vest is super lightweight with a water repellent coating and comes in several colors. The ultra-light down vest is the most basic easy-to-wear style and can be folded down in its carrying pouch, making it a packable option for your camping trips.
This casual vest is perfect for your after-dinner strolls on a crisp fall night or if you like to get a run in before work. It's also fully lined on the inside with a classic quilted pattern.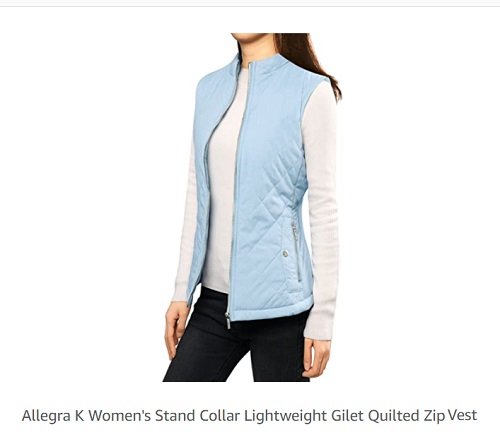 This watermelon-colored vest is anything but plain. It features a front zip pocket that runs a bit longer for those who want something that passes hips.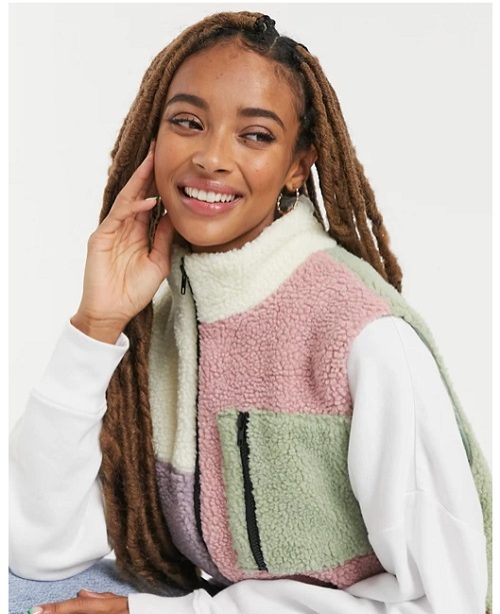 Looking for something luxurious to the touch? Then this thicker shearling vest has a plush style from Coach. Inspired by your traditional camping gear, this shearling vest is a perfect wear when you're out of the woods.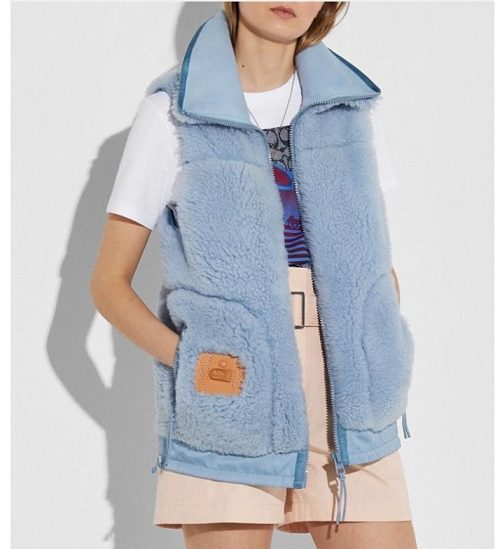 A vest conjures up a cozy knit piece, which you can layer on top of your other clothes. The cream-colored knit vest looks great over a button-down shirt or a billowy floral midi dress with knee-high boots.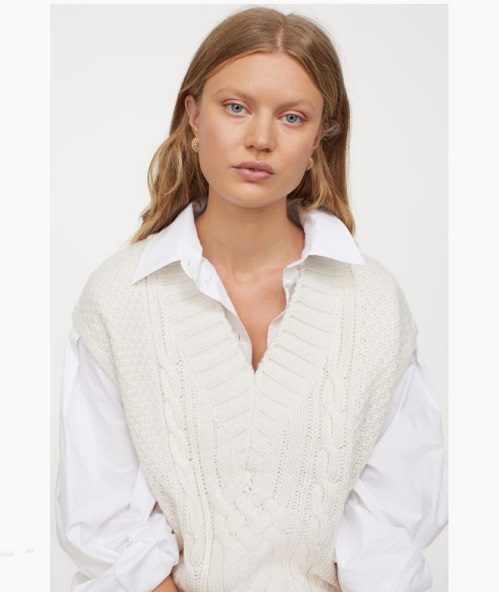 Benton Springs Soft Fleece Vest
This Columbia modern-classic, durable fleece vest is a perfect layer to seal in the warmth. Based on the reviews, this affordable vest is a little stiffer and runs on the smaller side, with less pile. You can get this vest in different colors, if that's not a deal-breaker for you.
The houndstooth vest is slightly oversized yet feels classic but also cool at the same time thanks to its not-too-fitted style to your body. The houndstooth print adds the right amount of pizazz to your overall look, whether you choose to layer it with a shirt or an even thicker, chunky knit sweater.
This light green utility vest will gravitate towards you if your style is not preppy. The vest has sharp lines, curved edges, a deep v-neck cut, as well as four flap pockets, which makes it perfect to be paired with the matching cargo pants for a one-of-a-kind uniform.
I SAW IT FIRST – Affordable and on-trend fashion pieces to all
I SAW IT FIRST advocates wellness and advocating body confidence and equality – no matter your size, race, gender or bank balance. From designs made in-house to stocking some incredible brands we offer affordable and on-trend pieces to all. We take centre stage and command attention. We work with some of the biggest players in the game from iconic O Beach to the biggest show in the world, Love Island. Visit isawitfirst.com for latest Women's fashion, clothing & dresses, and avail special discount offered only at their online store page today!
Tags :
ISAWITFIRST